Promo - Benefit now from a free DCspine Port
Do you want to upgrade your network safe and easy with DCspine solutions? Request a DCspine Port free of charge and safe more than 1000,- euros each year.

Are you interested in our connectivity, cloud, interconnection, and internet solutions? To access and use these DCspine services you need a DCspine Port. We temporarily offer this Port completely free of charge. This allows you to easily create a secure and reliable network within your own organization and that of your customers. Fill in the form below and request a free Port for your DCspine service.
Free DCspine Port - Promo Conditions
Interested in the special offer? Please note the following conditions:
The promo is valid when purchasing a DCspine service with a duration of 1 year or more.
The promo 'Free DCspine Port' is only available to new customers.
This is a temporary offer and is available in the period April 1, 2022 to June 30, 2022.
The DCspine Port gives you access to various services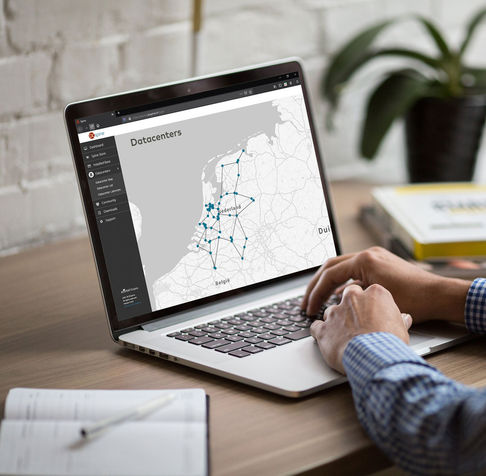 The benefits of DCspine:
Fully automated and software-defined network.
Streamlined connectivity between datacenters and the cloud.
High bandwidths, scaling up and down without downtime.
Reliable and scalable ICT infrastructure.
Manage all your connections from 1 portal.
Set up live connections quickly, easily and on demand.
Interconnection enables you to connect directly to service and cloud providers.
Request a DCspine Port free of charge and save more than 1000,- euros each year.
Would you like to take advantage of this temporary offer? Leave your details and we will contact you shortly to activate the free DCspine Port.